As I sit here typing this email the sun is shining and plenty of Chicagoans are frolicking around the green river. We celebrate HARD for St.Patrick's Day in Chicago and the city turns itself into a sea of green everything. I'm not kidding. Restaurants, bars, the street, cabs, the gym, grocery stores, boutique shops, churches, everyplace and everybody gets into the spirit!
I'll keep this post short and sweet because, you might have some green eggs and ham to eat or some green beer to drink 😉 But I wanted to share one of my favorite quick and easy green shakes with you today for my celebration of this happy little holiday. This smoothie is chock full of potassium, clean protein, minerals, antioxidants and is delicious to boot. With just a handful of ingredients you can whip up this lucky shake that is sure to harm any leprechaun or at the very least help with tomorrow's  green beer headache you might have!
Happy eating is the best eating!
xo, kendra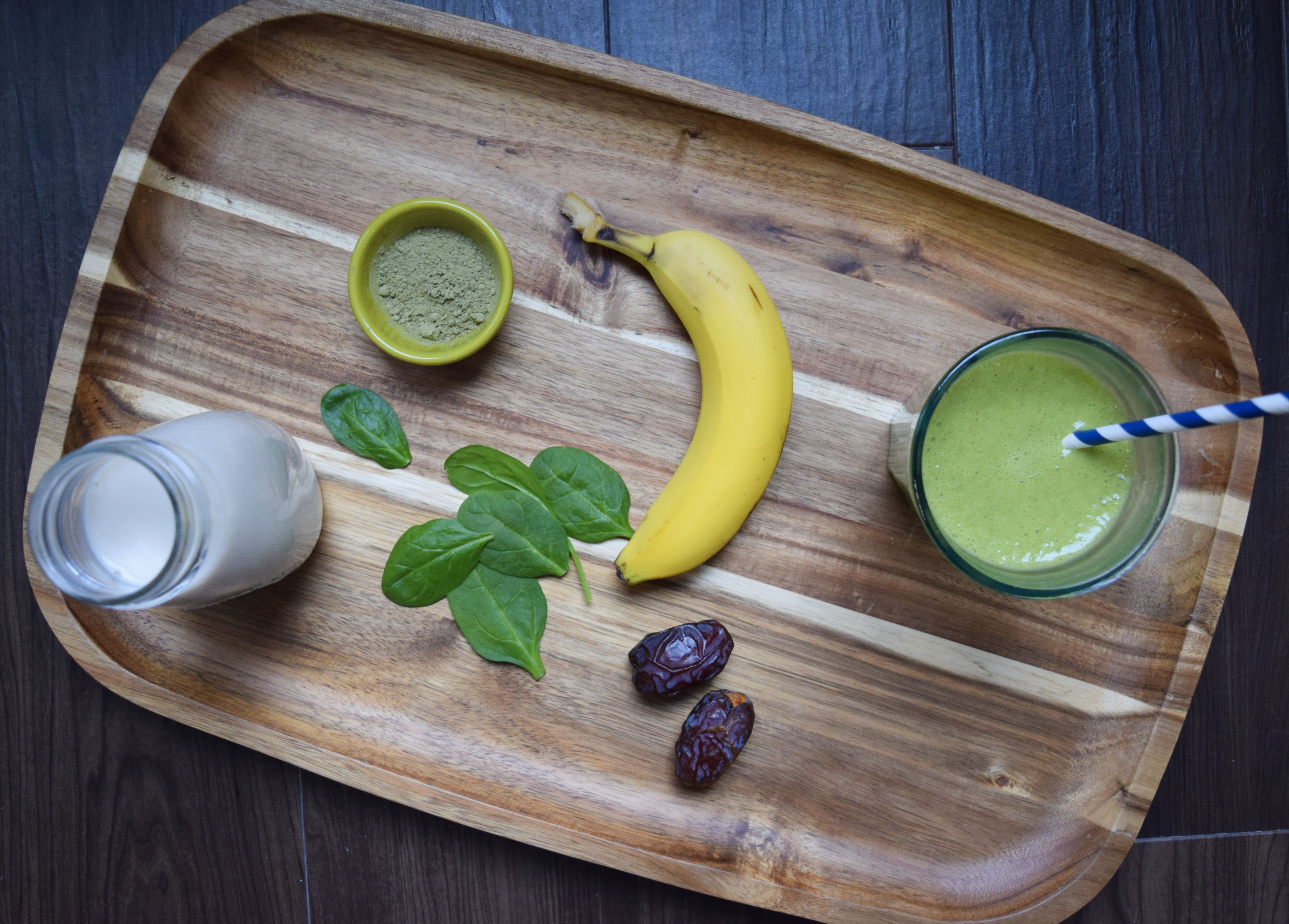 Banana-Matcha Smoothie
free from the top-8 allergens
makes 1-ish smoothies
1 medjool date, soaked in hot water
1 banana
1 scoop collagen (you know my fave is Vital Proteins!)
8-10 oz. your favorite allergy friendly milk
1 c. packed spinach
1 t. matcha powder
Directions
Remove the date from the hot water and take the pit out. Add to a blender.