When springtime hits my excitement for fresh, new and vibrant produce is brimming! I love the opening of the farmers markets, the smell of food being slapped on a hot grill and one of my favorite things to enjoy is asparagus.
I have been lucky enough to spend a lot of time in Europe in springtime and have enjoyed their wild baby asparagus, purple asparagus and white asparagus in addition to the classic green. But here in the states we love our green asparagus. It's so lovely when it's even just grilled or roasted with olive oil, salt and pepper. But there are a myriad of other ways to enjoy it! Sliced and sauteed, sliced and added raw to a lettuce salad. Roasted and topped with a fried egg or some pesto, wrapped in prosciutto. It's really a great canvas for so many flavors.
Today's recipe showcases a lovely herb, tarragon, that is turned into a simple vinaigrette to accompany asparagus and quinoa in a light summer salad. It's a fantastic platform for a salad and is delicious as is or topped with some grilled chicken, grilled shrimp, sauteed chickpeas or roasted salmon. It's great for a get together and is delicious chilled, at room temp or even a little warmed.
I hope you enjoy this asparagus season and experiment with some different ways to prepare it. Just don't overcook it! Nobody likes mushy asparagus……. 🙂
xo, Kendra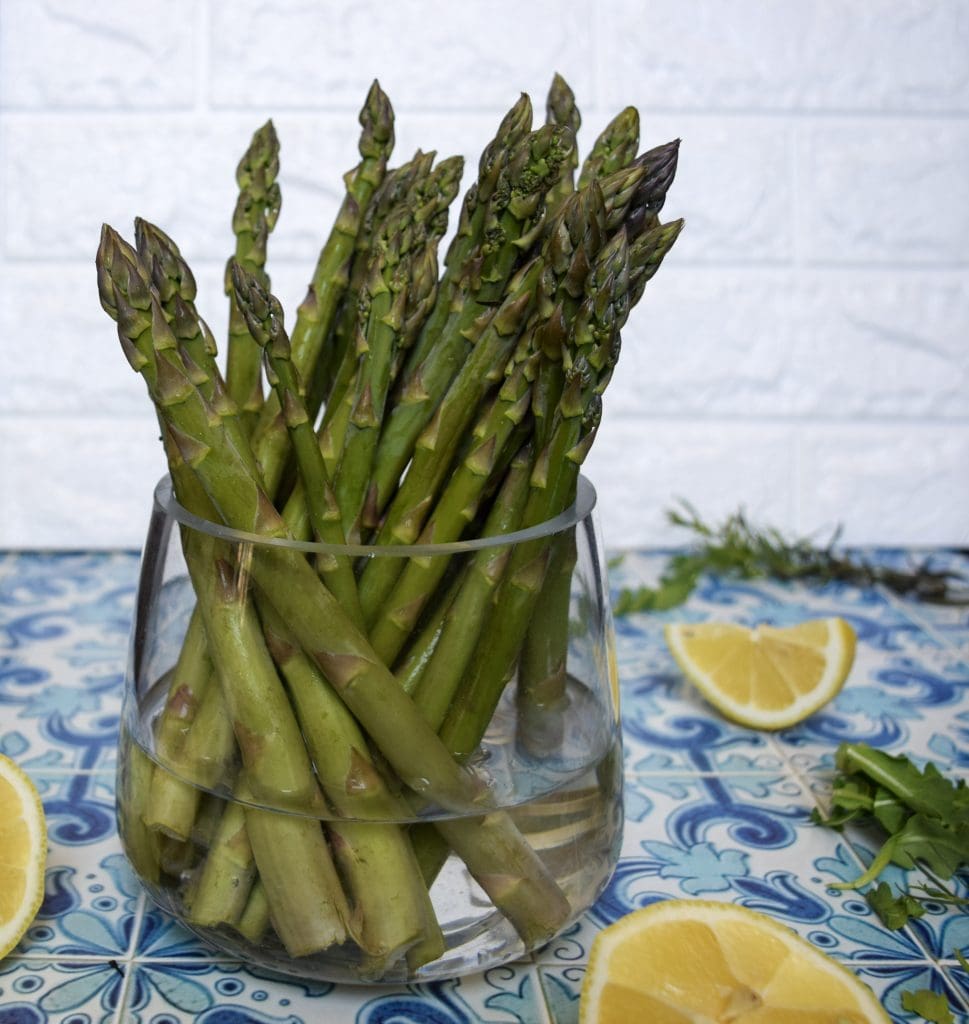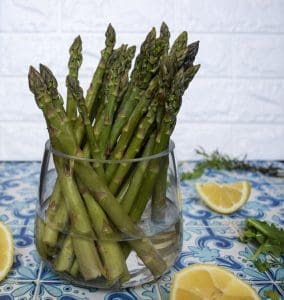 Asparagus Salad with Tarragon Vinaigrette
Free From Top-9 Food Allergens, Vegan
Serves: 4
Prep Time: 30 minutes
1 pound asparagus, ends trimmed
2 cups cooked quinoa
Zest and juice from 2 lemons
1 tsp. honey
1/3 c. olive oil
2 Tbsp. sliced tarragon
salt and pepper, to taste
Optional: white beans, chickpeas, feta, toasted pumpkin seeds
Directions
Preheat oven to 400. Line a small, rimmed tray with parchment and place the asparagus on the tray.
Drizzle with olive oil, salt and pepper and roast for 7-8 minutes until just tender-crisp. Cool.
Cut the asparagus into smaller pieces and add to a large bowl. Mix with the cooked quinoa.
In a small bowl whisk together the lemon zest and juice, honey, olive oil, sliced tarragon and pinch of salt and a few cracks of pepper. Drizzle over the quinoa-asparagus mixture and toss to combine.
Add any optional ingredients and enjoy!
Happy Foods are the Best Foods!