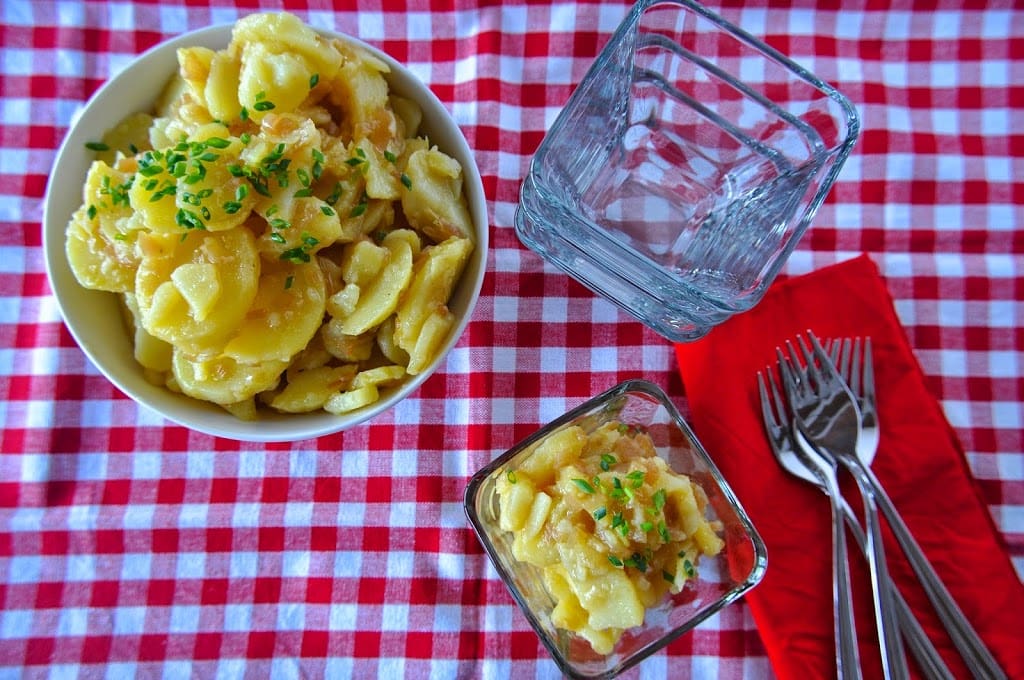 So, if you are new to reading the blog you might not know that some of my friends call me Giggles. It started when after the first week of dating my now permanent mister decided to stop calling me Kendra and dub me "Giggles" because I am always so happy and laugh so much. You also may not know that Mr. Drizzle Kitchen (MDK as I now refer to my mister) is from Germany. An authentic European, born and raised until he moved to the US about 20 years ago.
So, lucky for me, MDK and I travel to Europe a couple times per year to visit family. In August we "holiday" in Europe (why doesn't the US adopt this idea-it's AMAZING!) and one of my most favorite things to do there is cook with MDK's mother. She is pretty much the opposite of what you would think of a German mother to be. She is 83 and is in better shape than most Americans. She exercises everyday, enjoys cooking everything from scratch, eats organic,  takes a nap every afternoon, is essentially a vegetarian, drinks only green tea and never coffee and takes no pills. You read that correctly, no pills. She has shifted her lifestyle and diet, along with medical advice from her homeopath in Munich, to heal her body.
When MDK's mother cooks, I look-listen-take notes. I have come home from so many trips abroad with pages and pages of delightful new recipes. Most of them being far from what most people think German food to embody. Today, though, lovelies I will hand you the most authentic German potato salad. It is a far cry from the mayo based glops that a lot of Americans are used to and is really not that difficult to put together. It is great at room temperature or even chilled.
And just because the 4th of July is over doesn't mean the bbqs have ended, so be sure to have this recipe on hand and you'll be sure to bring a little German to your cookouts.
Happy, Healthy Eating!
xo, Kendra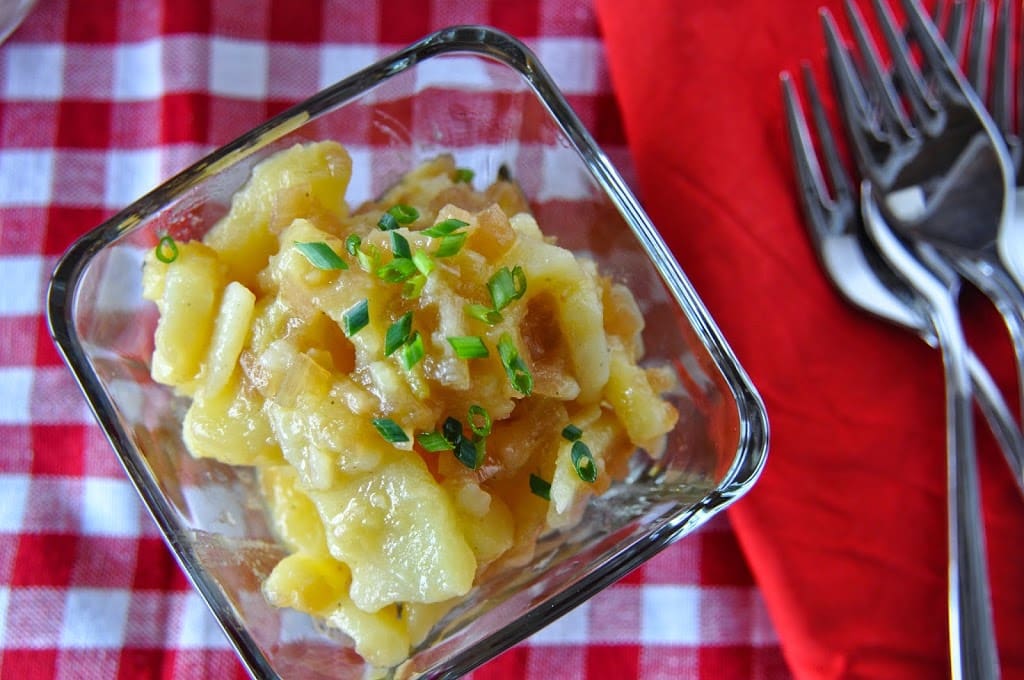 German Potato Salad
Note, this recipe must be done TO TASTE! Use your sense, you can absolutely master this without specific measurements  of the oil and the vinegar.
Serves 4-6
·      1 ½ lb. small, yellow potatoes
·      3 small shallots, finely minced
·      1 vegan bouillon cube
·      ¼ c. white wine
·      sunflower seed oil or any other flavorless vegetable oil
·      apple cider vinegar
·      ¼ c. fresh chive, minced
DIRECTIONS
1.     Cook the potatoes in simmering water until just barely tender. Let cool a bit and then while still warm, peel the skin off and slice into ½"-1" rounds. Place in small bowl and cover to keep warm until they are all peeled and sliced.
2.     In a small pan saute the shallots with a bit of oil until softened. Add the bouillon cube and the ¼ c. white wine. Cook until you have reduced most of the liquid and have only the shallot and about 3-4 T. liquid left. Pour over the peeled potatoes.
3.     Add a light drizzle of oil, a good splash of apple cider vinegar, the chive and salt to the potatoes as well. Gently mix together, trying not to break the potatoes up too much. Taste for seasoning and adjust to taste, adding more oil or apple cider vinegar as needed.